The cornerstone of every good dry herb session is preparation. For years smokers have been curating their stash boxes to fit their individual smoke accessory needs perfectly. If you're new to the game, it is essential to be well equipped for every session. Having a stash box that is lacking in the essentials can torpedo you and your friend's vibe and leave you wanting more from your get-together. A well-tailored stash box can mean the difference between a successful afternoon and a ruined day off. Let's go through the essentials to help you Build-A-Stash Box that will ensure nothing is left to chance for your next smoke session.
PICKING THE RIGHT STASH BOX
When you build a stash box, specialization is crucial. Your stash box itself should be small enough to, well, stash away easily. Your designated stash area will dictate your spatial needs, but the more compact, the better. A shoebox is a little too big to be considered, the height of your stash box should be just tall enough to keep your grinder in without having a ton of unnecessary space. It is also wise to avoid anything like cardboard that could be susceptible to moisture damage or wear and tear. There is a chance your stash box might take a few bumps during its lifetime so having a sturdy receptacle will save you from having to re-pack your stash tools. Something that only needs one hand to carry is ideal—I've come across a few buddies who have borderline oil tanks as their smoke session prep containers, and it seemed more inconvenient than just having things laying around.
Check Out Our Best Selling Stash Box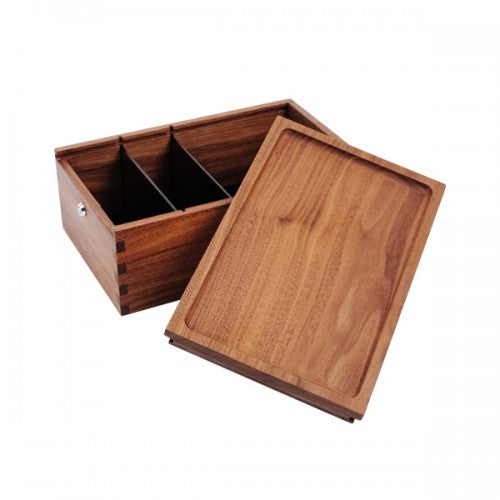 Elevate your stash storage with the Marley Natural Lock Box. Meticulously crafted from exquisite black walnut, this premium stash box boasts a slide-top lid that conveniently doubles as a rolling tray. Inside, removable acrylic dividers ensure impeccable organization for your entire stash. The spacious main compartment accommodates larger items, while the tubular cam lock provides the utmost security. An indispensable companion for discreetly storing your smoking accessories, this lock box combines functionality with sophistication.
CHOOSING THE CONTENTS OF YOUR STASH BOX
Putting together the inventory of your stash box is a vital step in making sure you won't be hung out to dry during your next smoke session. We've got a lineup of all the dry herb sesh essentials you'll need for your Build-A-Stash Box project!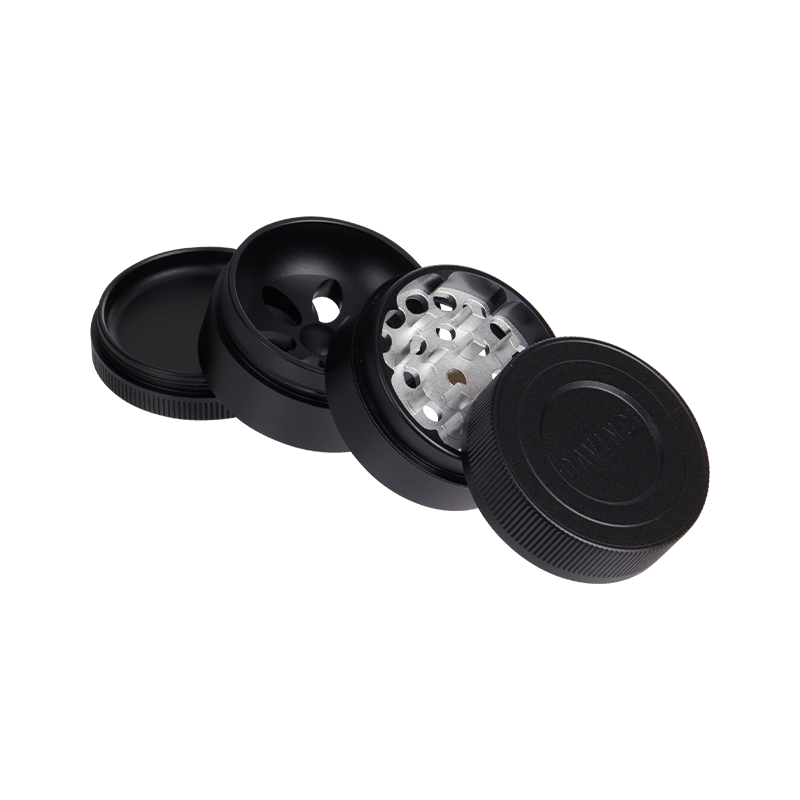 In this blogger's personal opinion, your grinder is the most crucial piece of your stash box. Having to use your fingers to break up dry herb can be one of the more frustrating "last resort" moves users have to resort to; your fingers end up sticky and smelly, and it is an inefficient way to enjoy dry herb. Grinders have saved dry herb users supply for years, breaking down more substantial pieces of dry herb into smaller granules lets heat touch more surface area of your bowl, extracting a ton of flavor.
Experience the ultimate convenience on the go with the DaVinci Dosage Grinder. This innovative 4-piece grinder is designed to enhance your daily routine by providing effortless and efficient prefilling of dosage pods. Crafted from high-quality aluminum, this grinder ensures a medium consistency for your herb, perfectly catering to your preferred consumption method. With a .2 gram capacity, it not only functions as a convenient dosage grinder but also doubles as a regular grinder with the easily removable capsule ring. Say goodbye to the hassle of manual grinding and hello to effortless loading and cleanup. 
Marley Natural Smoked Glass Taster
Now that your grinder problem is solved, it's time to move on to the "smoking device" section of your Build-A-Stash Box checklist. With so many ways to consume dry herb today, there is no reason to not go all out on your consumption options. The first piece we'll take a look at is a classic glass taster from Marley Natural.
The Marley Natural Smoked Glass Taster is stylish and simple. A gold stripe decal adds a dash of class to the smoky borosilicate glass and the Marley Natural logo adorns the top of the taster. Marley Natural made the Smoked Glass Taster from borosilicate glass to ensure durability and staying power. Having a borderline unbreakable one-hitter in your stash box is the best insurance one can have should their central piece take a tumble during the journey to the smoke spot. The life of a one-hitter is simple: they aren't supposed to "wow" you with their technology or smoking power, they're just supposed to do their straightforward job every time you need it done. Having this one-hitter in your stash box will leave you with peace of mind, and allow you to add another device into the circle should more people join in.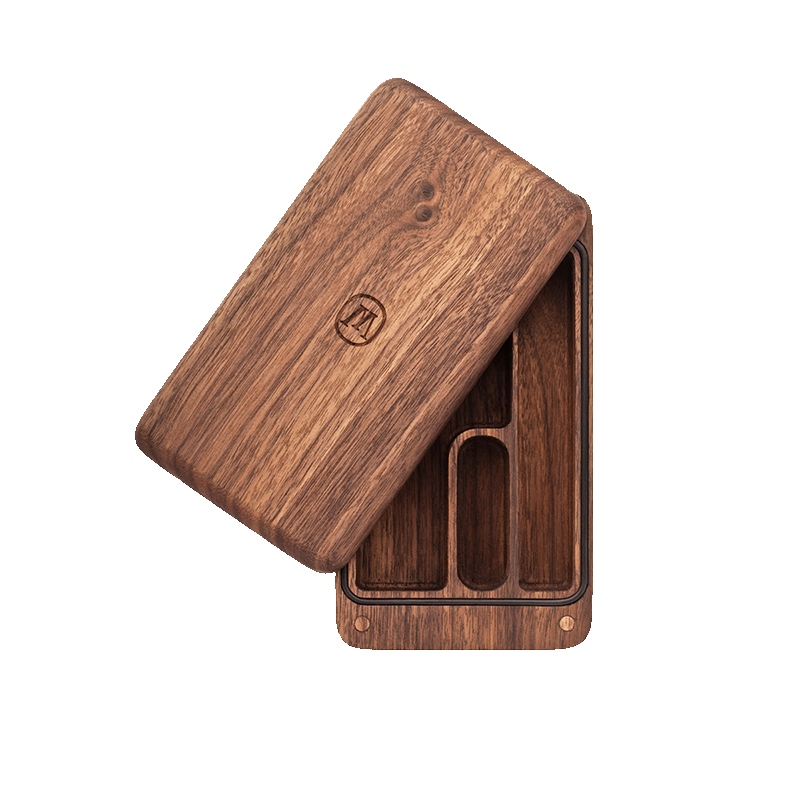 The Marley Natural American Black Walnut Case is a must-have accessory for your ground material. Its elegant and smooth design not only looks great but also provides separate compartments for your Marley Taster, igniter, and aromatic blends. Portable and versatile, this unique case allows you to take your essentials anywhere and use them whenever you want.

The Firefly2+ is Firefly's most advanced portable vaporizer yet! The newest model of this highly acclaimed vaporizer with enhanced power, performance, and an innovative airflow system. With the best battery life ever on a Firefly, it continues to deliver superb taste and features efficient heating technology.
Firefly's patented Dynamic Convection heating technology smoothly moves up the temperature scale with each pull of the Firefly 2+. This ensures the compounds vaporize at the right temperatures, providing an immediate and distinct taste experience. The borosilicate glass bowl and vapor path of the Firefly 2+ deliver pure flavor, especially when combined with elite convection heating.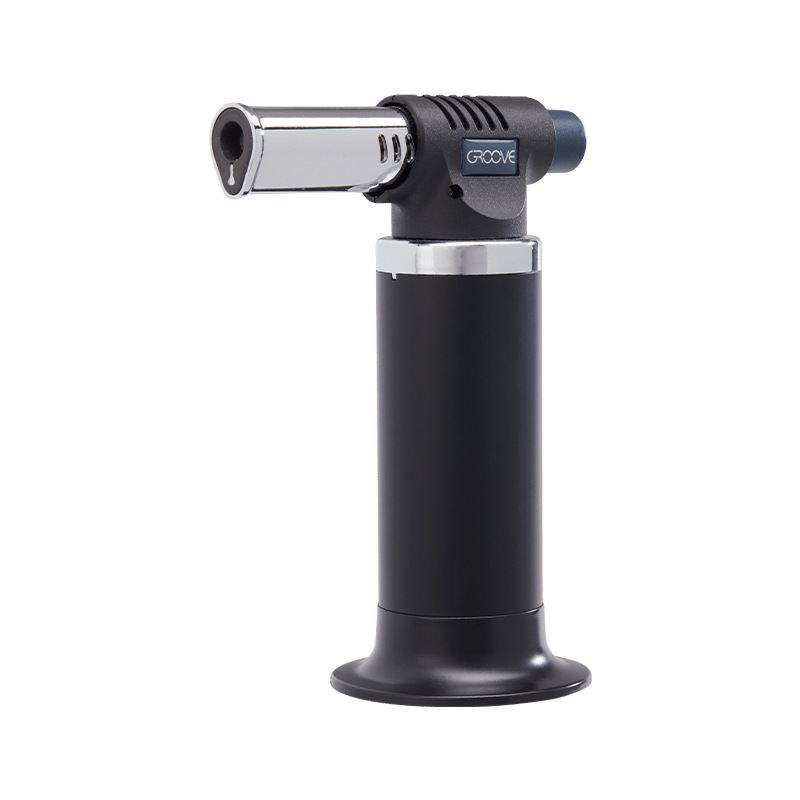 Featuring a user-friendly one-push button ignition and a versatile adjustable flame, the spark is an unintimidating and convenient option that will have you reaching for it time and time again. With its refillable butane torch, it offers a generous 10g capacity and effortless push-button ignition for ultimate ease of use. Whether you need a reliable tool for culinary adventures or other creative endeavors, the spark has got you covered!
To Sum It Up
So there you have it, an excellent starting point for your next Build-A-Stash Box project. The most important thing to remember is this: if you think you might need it, toss it in the box. Become the "prepared one" of your crew and always have a spare paper, grinder, or vape just in case things go awry. What we've outlined here is just the basics, feel free to add your own personal touches to your stash box to really set it off!