Studies show that people place greater value on things after they own them.
Today I'm going to show you 14 cool smoking accessories that I didn't truly appreciate until after I added them to my stash. 
If you're looking for something to show the oh-so-special someone in your life how much you care, this guide is full of gift ideas for smokers. From a smart mill that grinds herb AND packs cones down to a stash container disguised as a golf ball, I consider these the best smoking accessories.
The best part?
Each of these gadgets was tested by myself and our featured experts and they work AMAZING.
OTTO Grinder 
Features:
Smart Milling Machine

Automatically Fills Cones

Packs 20-30 Cones Per Full Charge

Single Button Control

Spill-Proof Funnel

USB Charging
As much as I love grinding and rolling, they both take time and energy. OTTO™ by banana bros.™ does both for you in about a minute.
It not only mills and fills for you. It does so VERY efficiently. The dry herb is perfectly fluffy, the cones tightly packed. And the burn is slow and even.
If you know someone who has a hard time rolling, this is a fitting gift. 
How does this amazing OTTO contraption make the perfect cone, you ask?
The chamber is spring-loaded, sensing the consistency of dry herb and adjusting pressure and rotation accordingly in real time.
"The Banana Bros. OTTO Grinder makes packing my prerolls a cinch. I like the compact style and it actually saves me time when I'm getting ready for a smoke session with friends. OTTO has AI that adjusts the grinding and packing process to give you a perfectly packed cone. I miss out on the mess that normally comes with rolling and am left with an even burn each time. I also get an even grind for herb when using my flower vaporizer which makes the OTTO good for smokers and vape users alike!"
Even if you vape, OTTO comes in handy. You can remove the bottom tube and load dry herb directly into your vaporizer chamber.
There's tons of information out there about how the OTTO Grinder works. I would definitely recommend learning more because this gadget could be a game-changer.
Higher Standards Supreme Cleaning Supplies
Features:
Quality Ingredients

Deep Cleaning

Sleek and Functional Design
When I think of cleaning my glass, I "ugh" a little. That's why it was refreshing to find Higher Standards. Their lineup of premium cleaning products and tools treats pipe cleaning more like a ritual than a chore.
This is the perfect gift for smokers who truly love their glass pipes. 
The Higher Standards Clean Kit left my glass looking brand new, and my usual cleaning day woes were replaced by, believe it or not, enjoyment, relief, and satisfaction.
The best thing about Higher Standards?
The products feel more like high-end cosmetic items than cheap automotive cleaners. They perform like it, too.
DaVinci Hydrotube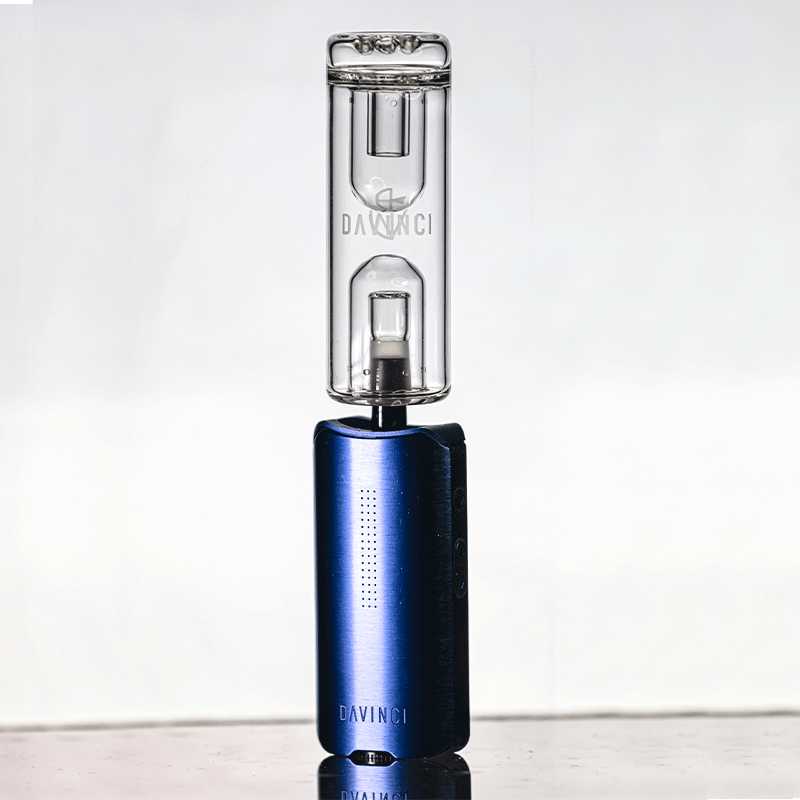 Features:
Cools and Filters Vapor 
Spill Proof Design 
Unique sipping mouthpiece 
Holds 6x more water than standard hydrotubes 
Fits 10mm adapter 
Introducing the Davinci Hydrotube (10mm) - the ultimate accessory for IQC, IQ2, or MIQRO enthusiasts! Crafted from high-strength borosilicate glass, this sleek hydrotube not only cools and filters vapor but also enhances the flavor experience.
The innovative upper dome acts as a recycler, ensuring maximum vapor-to-water contact for an unparalleled session. Plus, its patented spill-proof, splash-proof design guarantees worry-free portability, wherever you go.
Compatible with any 10mm ground glass male joint and all DaVinci MIQRO and IQ series vaporizers, the Davinci Hydrotube is a must-have addition to elevate your game.
CVault Twist Storage Container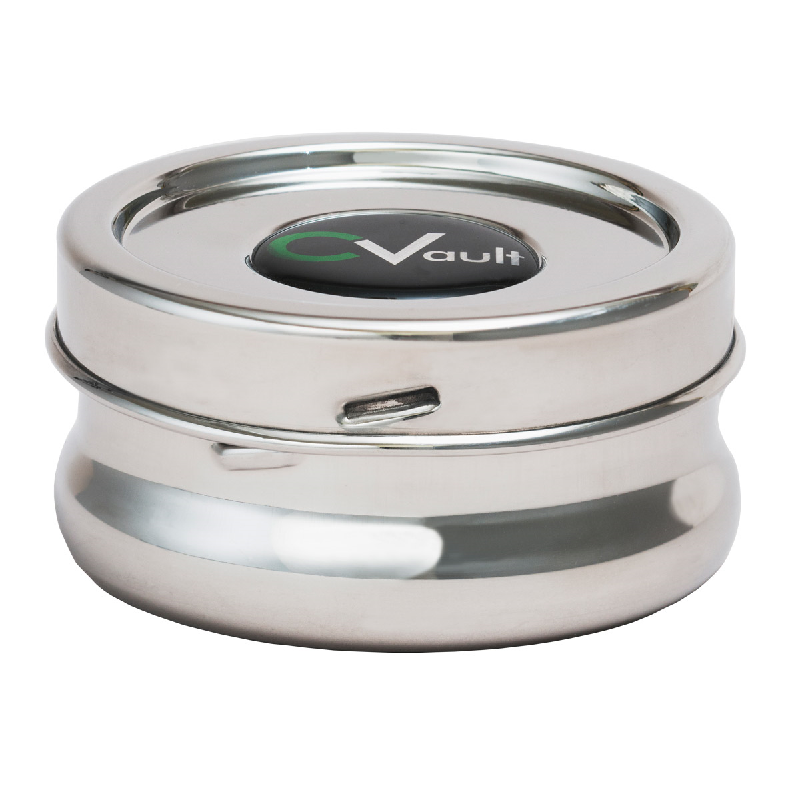 Features:
1x CVault Twist Storage Container

Available in 2 Sizes
Authentic Look and Feel

Stealthy
 The CVault Twist Storage container is meticulously designed to provide you with the utmost safety and discretion when transporting your precious dry herb or concentrates. Its innovative "3-nub" locking system ensures that your valuable materials remain securely sealed, preventing any accidental spills or leaks. Crafted with premium 304-stainless steel construction, this container not only offers unparalleled durability but also guarantees the long-lasting protection of your stored goods. 
Vibes Rolling Papers King Size Slim 
Features:
Natural Rolling Papers

Cultivated in France, Kitted in the Dominican Republic 

Standard King Size Rolling Papers 
Rap mogul Berner has created the newest brand of elite rolling papers with Vibes Rolling Papers. 
These king size rolling papers come in Hemp, Rice, or Ultra Thin papers. Each paper is very thin, allowing the flavor of your material to flourish while "paper smoke" is kept at a minimum. 
 Add these papers to your stash box for an added "cool" factor to your smoking accessories. 
Blazer Big Buddy Turbo Torch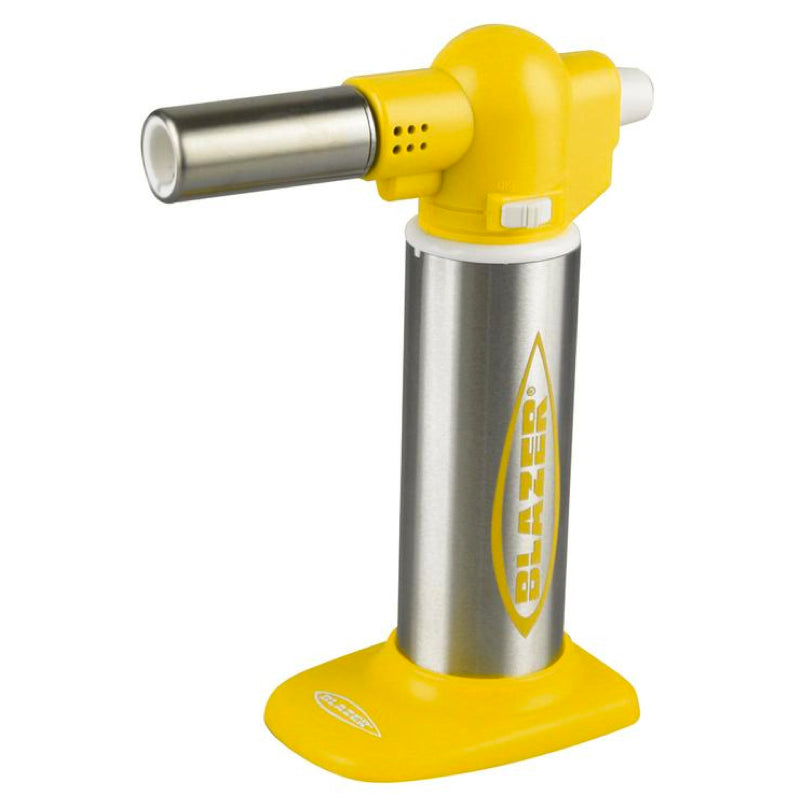 Features
1x Blazer Big Buddy Turbo Torch
Available in 2 Shades

Versatile Flame Adjustment
Introducing the Blazer Big Buddy Turbo Torch: a versatile dual-use torch that combines a powerful 2500 degree turbo flame with an impressive continuous burn time of up to 60 minutes. Crafted from high-quality materials, this torch is designed to handle any task, whether it's heating a titanium nail or caramelizing your crème brûlée.
The Turbo Torch also features a removable base, making it perfect for hands-free work. Using the Big Buddy is a breeze - simply lower the child-safety switch and push the ignition button. For precise flame control, utilize the convenient flame adjustment located on the side. Maintenance is a cinch. Refill the Big Buddy with butane as needed through the bottom port. When the sound of the fuel changes upon refilling, you can be confident that the tank is full. Experience the power and reliability of the Blazer Big Buddy Turbo Torch, your go-to tool for all your torching needs.
The Mini Jig 

Features:
Mini Rig for Convenient Dabs 

Premium Glass

Moisturizes and Purifies Concentrate Vapor

Incorporated Concentrate Storage 
This is a pretty cool smoking accessory by MJ Arsenal, who are usually known for their mini rollie bubblers.
The Mini Jig Mini Rig works just like a normal-sized concentrate rig, but due to the small size is able to deliver concentrated vapor faster than a regular sized rig. 
A base-connected percolator, single-uptake recycler, and quartz banger work in unison to deliver elevated concentrate sessions. 
Vibes Rolling Papers - Cone Filler
Features:
Conveniently & Evenly Fill Cones
Fills 1-3 Cones At A Time
Included Poker With Clip-In Storage
Rubberized Grip
Translucent To See Filling Progress
Compatible With Standard Sized Cones (1.25" & King)
Available In Black, Clear, Red, Blue & Green
Effortless like a breeze. The VIBES cone filler streamlines the process of packing a cone, delivering swift and convenient results for a flawless roll. With the capacity to fill 1-3 cones simultaneously, thanks to the inclusion of single-sided and triple-sided end caps, it's as simple as inserting the cone, adding your grounded material, opening the VIBES roller, and voila! Fill it, pack it, light it, and above all, let the good vibes flow.
Marley Natural Stash Box - $240.00
Features:
Fine Craftsmanship

Black Walnut Wood

Rolling Tray

Dividers

Large Compartment

Lock and Key
Here's a smoking accessory for storing your smoking accessories.
What I love most about the Marley Natural Lock Stash Box is the quality. It looks and feels like a family heirloom.
The functionality isn't half-bad either. There are two medium compartments and one large one (for your pipe, for example). A lock and key keep everything secure.
Made out of black walnut, the Marley Natural Stash Box keeps your stash safe and secretive.
Malin + Goetz Candle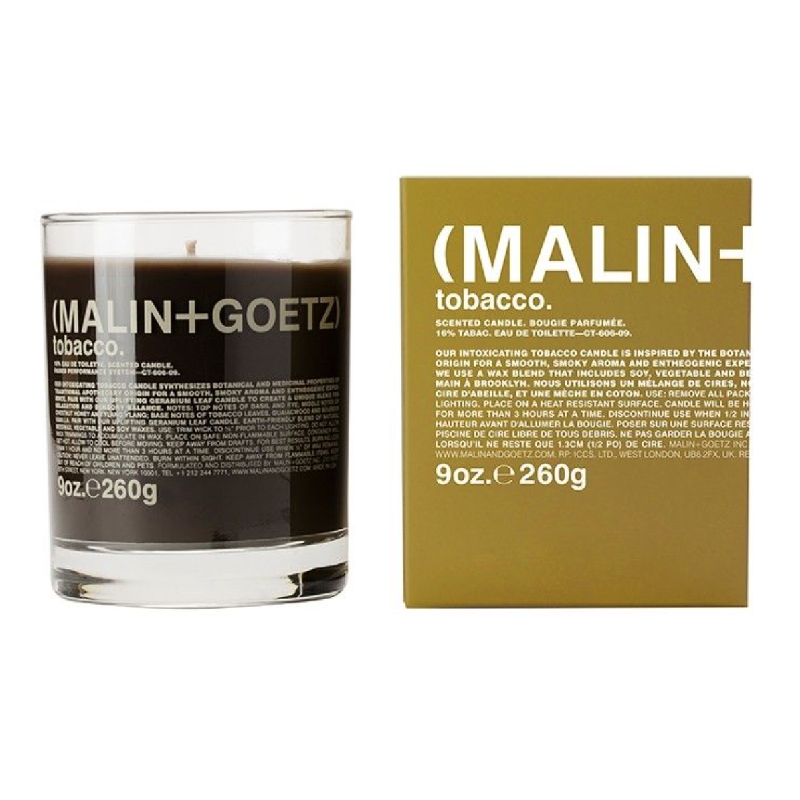 Features:
Create the perfect ambiance for your next session with the exquisite Malin + Goetz Candle. Indulge your senses in the captivating scents of Dark Rum or Tobacco, enveloping your space with a warm and inviting fragrance that adds a touch of luxury to any setting. Elevate your experience and let the flickering flame of this exceptional candle immerse you in a world of pure relaxation and tranquility.
Philter Pocket 
Features:
Captures and Dissolves Vapor

Silicone Construction 

Good For Up To 150 Draws 
If you need some discretion from your smoking accessory, the Philter Pocket is a fantastic device for low-key sessions. 
Users just need to exhale vapor into the Philter Pocket for a smell and cloud-free draw. The Philter Pocket dissolves vapor particulates for up to 150 draws.
Higher Standards Glass Tips - $16.00
Features:
Filters Smoke

Premium Glass

Various Color Schemes

Reusable

Six-Pack
Higher Standards Glass Tips are reusable filters that deliver smooth hits from rolled cigarettes. They perform more like a luxury product than the cheap plastic filters I'm used to.
Smoke is sifted through a filter that cools and purifies. You can also smoke an entire rollie without burning your lips.
The glass is medical-grade, so it won't get hot, break easily, or collect tons of gunk.
These glass tips feel more high-end than the average smoking accessory. Like they were designed for connoisseurs by connoisseurs.
Santa Cruz 4-Piece Shredder - $55.00
Features:
Lifetime Warranty

Innovative Tooth Design Fluffs Your Dry Herb

Magnetic Lid

Ultrasonically Cleansed Anodized Aluminum
Santa Cruz is one of the most iconic smoking accessory brands of all time, so of course they found themselves on our list of the coolest ones. 
Per Santa Cruz, their ultra-high quality grinders are the only ones truly scratch resistant, using aerospace anodizing techniques for protection. 
Does this handy smoking accessory have any special features?
Absolutely.
The lid is magnetic, popping on and off like nothing. It makes grinding more laid back--and fun--which is what smoking is all about. Santa Cruz use Neodymium Diametrically Magnetized Cylindrical Rare Earth Magnets  and Nickel-Copper-Nickel triple layer coated for maximum durability and protection against abuse & corrosion.
K.Haring Taster - $20.00
Features:
Hand-Applied Keith Haring Design 

Built-In Ash Catcher

3.3" Long

Borosilicate Glass
Constructed from shatter-proof borosilicate glass the K.Haring Taster is a stylish and convenient smoking accessory.
A heat-resistant design featuring Haring's iconic artwork is wrapped near the open end of the taster for a splash of creativity. The lip of the K.Haring Taster is rounded for comfort and a built-in ash catcher makes for a no-mess session.