Think you've got everything you need for a good time? Check out our recommendations for our top 5 accessories and see what you may be missing from your vape arsenal. 
Most vaporizers require a coarse or fine grind in order to achieve the best vapor production and best results. Aerospaced grinders are our favorite. They come in an assortment of colors and sizes, and the 4 piece grinder includes a sifter to catch your powder so you can use it later!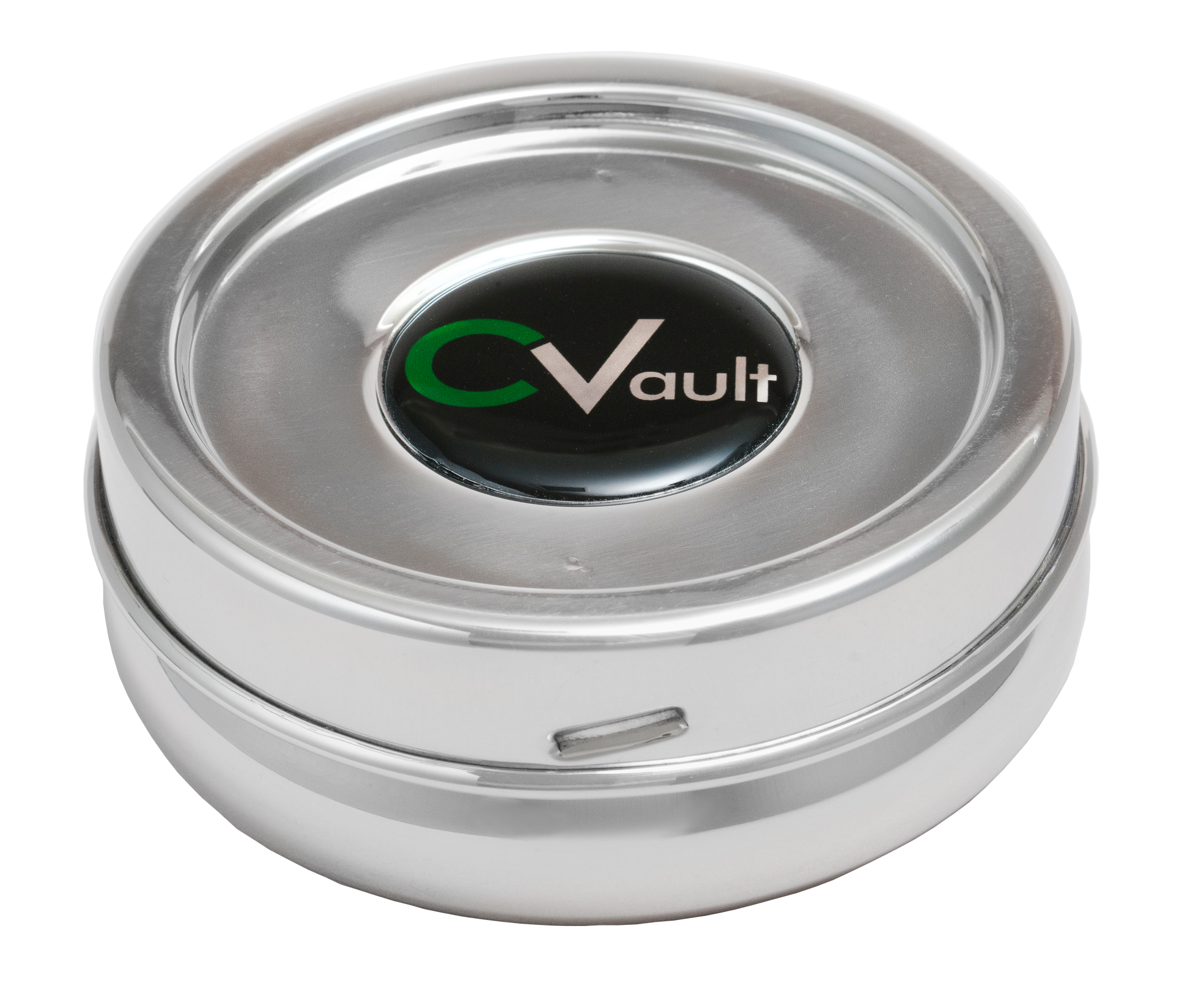 We are huge fans of the CVault here! The CVault guarantees freshness of your dry blends, in a humidity controlled, durable stainless steel storage container, with a tri-latch design to lock in your freshness. Each CVault comes with a Boveda 62% humidipak to keep your blends on point. If your blends are too dry, the humdipak will add moisture to them, and if they're too moist, it will regulate it and remove some of the moisture. Fancy!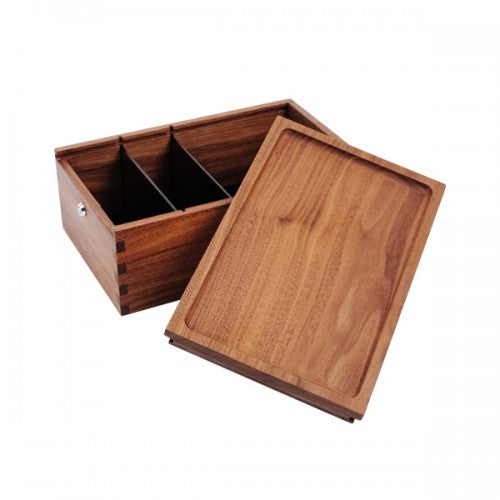 Safeguard your collection with the Marley Natural Lock Box. Meticulously crafted from exquisite black walnut, this high-end stash box boasts a slide-top that doubles as a rolling tray. The removable acrylic dividers ensure impeccable organization of your entire stash. The spacious main compartment accommodates larger items, while the tubular cam lock guarantees utmost security. This essential accessory discreetly stores your smoking essentials with finesse.
The Stündenglass™ Gravity Hookah is an elegantly designed 360° rotating glass hookah that uses kinetic energy and gravity for smooth draws of dry herbs. It features high-quality construction with borosilicate glass and anodized aluminum. With multiple ways to enjoy it, including contactless consumption and direct draws, it offers versatility. Using and setting up the Stündenglass Gravity Hookah is easy and fun. It also comes with a 10-year warranty and a reusable craft box for safe transportation.
The OTTO™ by Banana Bros.™ is the world's first automatic smart rolling machine. It finely grinds dry herbs and rolls a cone in seconds. With its sleek design, it can grind and pack 20-30 cones per charge, delivering perfect rolls every time. The OTTO features innovative SMART grinding technology™ and comes with 20 premium hand-rolled cones. Its minimalist ergonomic design, airtight seal, and USB charging make it the ultimate all-in-one tool for connoisseurs.
What are your favorite go-to vape accessories? Let us know in the comments!