With all the talk in the dabbing world about the best dab rigs, it's easy to forget one little detail that is the foundation of enjoying concentrates: The dab torch.
Whether you use a titanium, quartz or ceramic nail, you'll need a torch to heat the nail and extract all the flavor and potency.
Most people understand that. But here's what they get wrong...
If you choose a poorly made torch or simply dab incorrectly, you'll get harsh, burnt-tasting hits. It happens ALL the time.
Even if your draws are fairly good, you're still missing out on EVEN BETTER hits.
Today, all that changes.
To Benefit from Concentrate Torches, You Need to Know How to Find (and Use) Them
If you can master using a concentrate torch, you can enjoy the best flavor possible. But first, you'll need to find the best option. Your choice should meet your expectations AND be geared for solid sessions.
Even though finding the right torch is essential to vapor quality, most people's process looks something like this:
We're going to change that for the better.
I'm going to give you 5 essential tips for finding the best dab torch so you know PRECISELY what you need.
Then we'll go over EXACTLY how to unlock intense flavors while keeping rips smooth--giving you the best dabbing experience possible.
1. How to Easily Find the Best Concentrate Torch
If you want to own the best dab torch, find one with F.L.A.M.E.
These are the five most important things to look for in a torch.
2. The BEST Way to Use a Concentrate Torch
If you ask a dab-enthusiast how sessions work, their instructions will probably sound something like this:
Attach nail to rig.

Grab a small piece of concentrate using a wand.

Heat the nail until it glows red.

Allow the nail to cool before dabbing.

Place the piece of concentrate on the nail as you inhale.
But here's what most people forget…
There is an anatomy to every flame that consists of three different parts. One, in particular, is perfect for draws. Knowing where this sweet spot is can make a HUGE difference in vapor quality.
Here's what you need to know...
When you look closely at a torch flame, you'll notice three zones: Interzonal region, primary combustion zone, and secondary combustion zone.
Here's how they look:
The primary combustion zone is the first place where fuel bursts into a scorching hot flame. Must be the hottest part right? Wrong.
Any welder worth their salt knows that using the interzonal region of the flame to heat an object ensures quicker heating and minimal burning.
If you're looking for awesome dabs, you'll want to place the interzonal region in direct contact with the nail.
3. The REAL Answer to 'How Long Should I Torch My Nail?'
There's no way of knowing the exact temperature of a nail.
But here's a little secret…
Titanium and quartz nails will turn bright red when torched. And the level of redness gives away their approximate temperature.
Here's a quick guide for understanding how hot your dab nail is:
If you want HUGE clouds, go for the higher temperatures. But for smoother rips with awesome flavor, let the nail return to its normal color before dabbing.
Ceramic nails don't turn red, so it's tough to know how hot they are. We recommend heating ceramic nails for 30 seconds then letting them cool for 45 seconds to a minute.
4. Why You Should Never Use Propane Torches for Concentrates 
There's a reason butane and dabbing go hand-in-hand. Butane is perfect for dabbing. Propane… not so much.
Here are four reasons why you should never use propane for dabbing:
Terrible Flavor - Propane contains a smelly gas called Ethyl Mercaptan. It's added to make gas leaks easier to detect by smell. That putrid smell will rub off on the flavors of your concentrates, making your dabs taste terrible.

Too Hot - Propane can reach 3,623F, far too hot for dabbing. (It can actually melt a titanium nail). It will also overheat concentrates. You'll miss out on the awesome flavor you get at lower temperatures.

Bad for Titanium - If you use a titanium nail, the hotter temperature of propane will eventually coat it in Titanium Oxide. The dab nail won't retain heat as well. Nor will it vaporize concentrates efficiently.

Impurity - Butane is purified. Propane is not. Butane is refined specifically so you can use it for smoking. That's why BIC lighters feature butane, not propane. It's cleaner, safer, and better for dabbing.  
You'll notice propane torches are cheaper. That's because they're not purified like butane. It's better to spend a little more to have way better dabs.
ALL items on this list are butane because you guessed it, butane is better.
Now let's find the best butane torches for dabs.
The Absolute Best Concentrate Torches of 2018
Groove Spark Butane Torch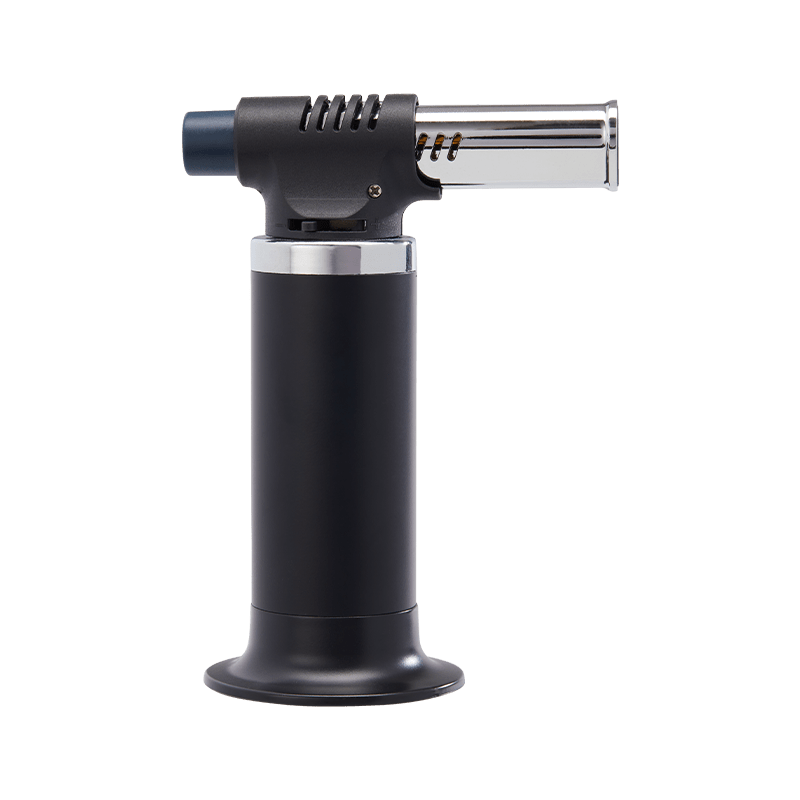 Features:
Refillable Butane Torch  
Adjustable flame   
10g Capacity   
Push Button Ignition   
Dab torches are industrial tools. They're not sleek, sexy or fun.
That's why the Groove Spark Butane Torch is awesome. They made a stylish AND functional torch you actually look forward to using. With a one-push button ignition and an adjustable flame the Spark is unintimidating and convenient.   
Blazer Big Shot Torch Stainless Steel Guard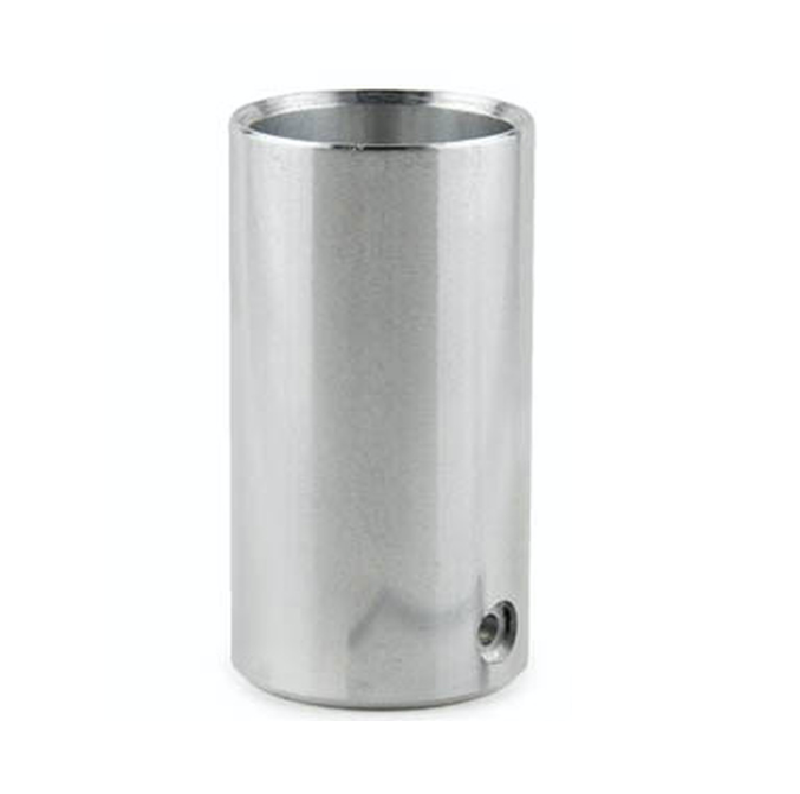 Features:
Affordable and Reliable
1x Blazer Big Shot Torch Stainless Steel Guard
The Stainless Steel Blazer Turbo Nozzle Guard is specially designed to fit snugly over and encase the Blazer Big Shot concentrate torch nozzle. It provides an additional layer of robust protection, shielding the torch nozzle from accidental exposure to high levels of heat that can occur during your intensive session use. With its durable stainless steel construction, this nozzle guard offers peace of mind and extended longevity for your Blazer Big Shot torch, ensuring optimal performance and safety
 Blazer Silicone Nozzle Guard - 2 Pack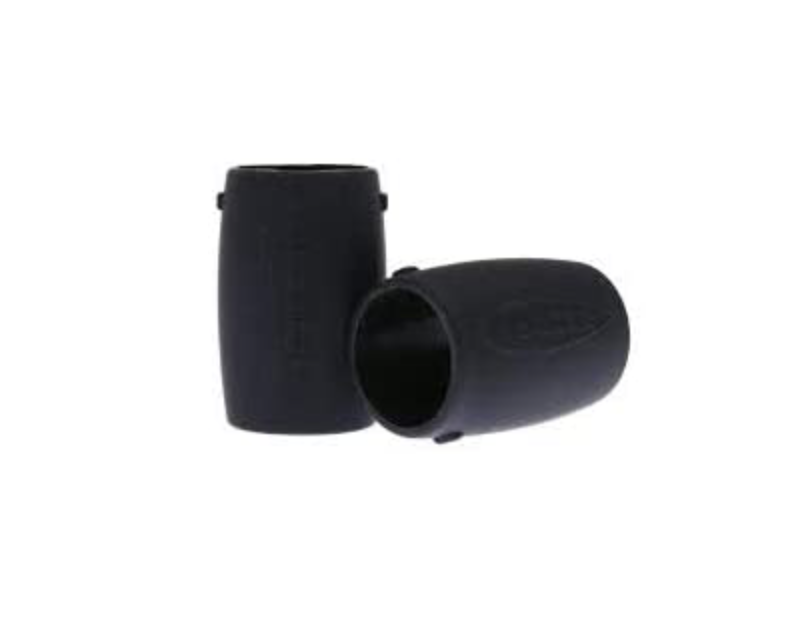 Features:
Very Affordable
1x Blazer Silicone Nozzle Guard - 2 Pack
TThe Blazer Silicone Nozzle Guard is an indispensable accessory that significantly enhances the safety of your Blazer Big Shot Torch. Crafted with precision, these nozzle guards are meticulously designed to seamlessly fit over the nozzle of the Blazer Big Shot, providing an additional layer of protection. By effectively preventing the metal from overheating, they minimize the risk of accidental burns and ensure a safer user experience.
Each pack of the Blazer Silicone Nozzle Guard contains two guards, offering you the convenience of having a spare on hand. It's important to note that with regular use, the nozzle may experience wear and tear over time. Therefore, we recommend replacing the guard occasionally to maintain the highest level of protection for your Blazer Big Shot Torch. Trust in the Blazer Silicone Nozzle Guard to safeguard your torch and elevate your safety standards.
Big Buddy Torch
Features:
Adjustable Flame Size
Child-resistant Lock

Flame Lock

2500F Flame
Refillable Tank
The Big Buddy Torch from Blazer Torches is an industrial-quality torch designed for home use. With its powerful flame and precise heating capabilities of up to 2500°F, it is perfect for tasks like heating titanium nails . Operating the Big Buddy is simple and safe, thanks to its child-safety mechanism and easy ignition button. Refilling the butane is a breeze, with a convenient bottom port. Get ready for reliable and efficient torch performance with the Big Buddy Torch.
Blazer Big Buddy Torch 
Features:
Great Features for Great Price
60-Minute Burn Time
Flame Lock Lever
6" Height
Safety Lock
Adjustable Flame
Multiple Color Schemes
Another budget-friendly alternative to Blazer Big Shot. Just as affordable as the Blazer Firefox Mini but larger by an inch and a half with longer continuous burn time.
Big Buddy lives up to its name with a large six inch build and reliable performance. It's one of the best torches for dabbing, though it's not as high-quality as the Big Shot.
The large flame nozzle emits a big flame, which can be adjusted with precision using the plastic tab.