NBA postseason is a little like a vaporizer review. Players, like vapes, are tested. A few are deemed great. And only one can be champion.
This got us thinking, what vaporizers would our favorite NBA players use?
But wait…. Athletes don't vape. It'll take away from their performance. Right?
Wrong. Athletes and dry herb make a great team. In fact, Warriors coach and former Bull Steve Kerr is open about his use of dry herb during his pro career. Likewise, former Laker's coach Phil Jackson claims dry herb is too deeply embedded in basketball culture to be uprooted by a ban.
It's not so crazy to imagine Lebron chasing clouds in the locker room. Or Russell Westbrook hitting the vape and going to the bank.
For a bit of postseason fun, let's take a shot at identifying the vapes your favorite NBA players would use.
Stephen Curry
Team: Golden State Warriors
Position: Point Guard
Points Per Game: 28.6 
Field Goals Made: 9.3 
Blocks Per Game: 0.86
Stephen Curry isn't the biggest point guard on the court. But his offensive game is huge. He's already made more three pointers than Larry Bird did in his entire career, which led Larry Legend to call Curry the best shooter in NBA. Ever.
What vape would he use?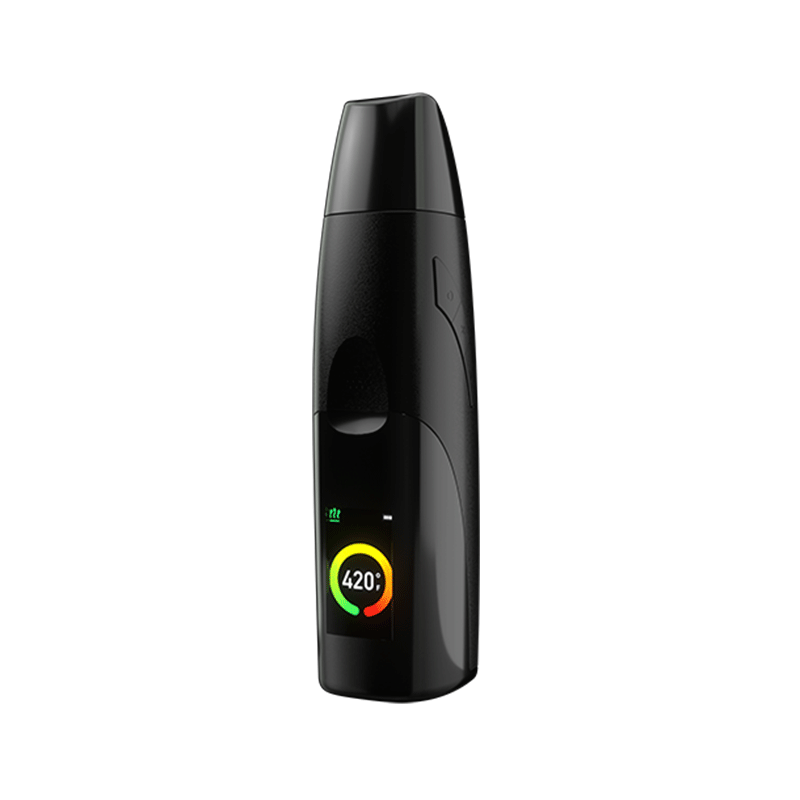 Like Curry, the G Pen Elite II is compact but powerfully precise. This portable vaporizer for dry herb features precision temperature control, so you can pinpoint with laser precision the ideal temperature for your favorite strains. The non-stick ceramic heating chamber is one of the deepest in the industry. And the vapor production is superb.
(G Pen Elite has the ease and precision of the best three point shooter to date, Stephen Curry.)
The G Pen Elite vape's bread and butter is its Curry-like ease. Like the Warrior's leading point scorer, G Pen Elite makes it look easy. So much so that anyone can use it. Just toggle temp using the "up" and "down" buttons and the G Pen Elite will reach vaping temperature in less than 30 seconds.
G Pen Elite does what bigger vaporizers do, at half the size. And like the NBA's golden point guard, it does it with style.
Russell Westbrook
Team: Oklahoma City Thunder
Position: Point Guard
Points Per Game: 37.4
Field Goals Made: 11.8
Blocks Per Game: 0.40
The Oklahoma City Thunder's star point guard is probably the best player in the game today. He scores more per game than the Chris Kyle of three pointers, Stephen Curry, the small but mighty Isaiah Thomas, and even the king of Cleveland, Lebron James. And his defense is second only to the postseason's defensive leader, DeAndre Jordan, who stands a good 8 inches taller. Westbrook's PPG is also nearing Jordan's MVP-earning performance in the 1987-88 season, solidifying his place as the best to run the court in today's NBA. 
What vape would he use? 
If Westbrook vaped, it would be the PAX Plus, arguably the best portable vaporizer the industry has ever seen. It's much like the PAX 3 in design and operation, but it heats up in just 15 seconds, and can be controlled via mobile app. The PAX Plus vaporizer has excellent vapor production--smooth and clean like Westbrook's game. It comes with 4 preset temperatures, each designed for different vaping styles, and one of them can be customized using the PAX Vapor app.
It's easy to see why Westbrook would carry the PAX Plus. Game recognizes game.
DeAndre Jordan
Team: Los Angeles Clippers
Position: Center
Points Per Game: 15.4
Field Goals Made: 6.1
Blocks Per Game: 0.86
DeAndre Jordan matches his Shaq-like height with athleticism to become defensive leader of the 2016-17 NBA postseason. At 6' 11", Jordan is a strong rebounder, with an average of 10.1 rebounds per game, and excels as a post blocker with an insane average for blocks per game.
What vape would he use?
Often drawing comparisons to Bill Russell, who's believed to be the greatest defensive player in the NBA history books, DeAndre Jordan is solid and dependable. The same can be said about the new Arizer Solo 2 vaporizer. It's not the most compact portable vape, but it produces phenomenal flavor akin to a desktop vaporizer.
(Arizer Solo 2 is built solid and reliable like defensive leader, DeAndre Jordan.)
Arizer Solo 2 comes with three glass aroma pieces that preserve the essential flavors of dry herb strains, and a powerful convection heating system that heats herb with hot air rather than hot surfaces, preventing smokiness. The glass aroma tubes extend the vapor path much further than the average portable vape, enabling the vapor to cool off before you inhale. Overall, the Arizer Solo 2 vape gives you the solid performance you'd expect from the Clipper's big, bad center.
Isaiah Thomas
Team: Boston Celtics
Position: Point Guard
Points Per Game: 23.3
Field Goals Made: 7.4
Blocks Per Game: 0.13
Isaiah Thomas has defied the odds by becoming one of the shortest standing but highest scoring players in the NBA. At 5' 9", Thomas is currently ranked 3rd in the league for average points per game.
What vape would he use?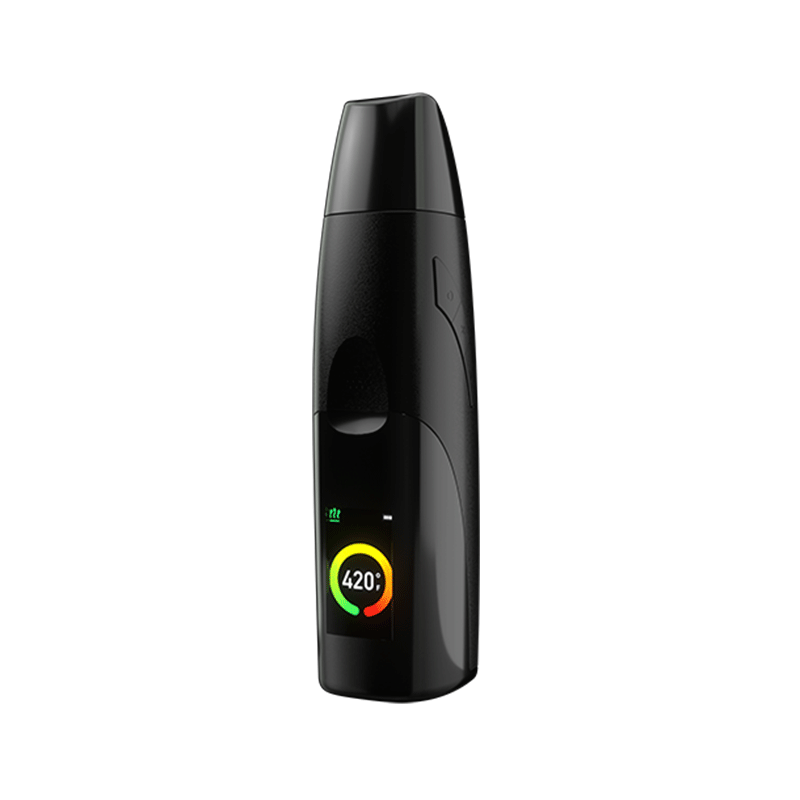 A powerful pen, G Pen Elite II Vaporizer the has a lot in common with the relatively short but formidable Thomas. Like the Celtic's point guard, the R2 Slim vaporizer defies the odds with a lot of skill matched with heart. R2 Slim is ultra-compact, but features powerful vapor production. 
The G Pen Elite II is the next evolution in portable, ground material vaporization technology. Encased in a durable zinc-alloy body, the G Pen Elite II includes a built-in pick tool, a protective silicone sleeve, and a hemp travel case for convenient and secure portability. Equipped with a full color, hi-res display, and WiFi updateable firmware, the customizable heat options enable elite flavor optimization and effects.
Lebron James
Team: Cleveland Cavaliers
Position: Small Forward
Points Per Game: 32.2
Field Goals Made: 11.2
Blocks Per Game: 1.45
King James does it all. And well. He's second only to the great Russell Westbrook for points per game. And he has more blocks per game than DeAndre Jordan, the defensive leader of the 2016-17 postseason.
What vape would he use? 
The Volcano Hybrid is a vaporizer fit for a king. It's a desktop vaporizer by Storz & Bickel with cutting-edge innovation. It offers a dual-inhalation system, allowing users to enjoy vapor through a balloon bag or whip delivery. With improved airflow, a redesigned app, and 10 times faster heat-up time, this device provides ultimate control over your vaping experience. Whether you prefer the balloon method or whip-style vapor, the Volcano Hybrid delivers exceptional flavor and smoothness. It features precise temperature control and app compatibility for easy management.
The Volcano Hybrid was engineered to do one thing: Vaporize dry herb as efficiently as possible, and deliver super clean hits as powerful as King James himself.
(The Volcano Hybrid vaporizer offers 10 times faster heat-up time worthy of King James of Cleveland.)
The Final Score
You can tell a lot about a person by their vaporizer. Whether you like portable vapes, desktop vaporizers, or vape pens, or you prefer waxy oils, dry herb, or liquid concentrates, you can find the vaporizer to match your style on our vaporizers page.