If you're looking to enjoy your favorite dry herb or concentrates on your next (socially distanced) camping trip we've got the best portable vaporizer options for you. As vaporizer technology has progressed users can now enjoy elite vaporization of dry herb and concentrates anywhere they wish, and what better place than the great outdoors? Aside from performance, it's crucial to take durability into account when choosing your preferred camping vape as the great outdoors can sometimes be...unwilling. 

We've picked 3 of our favorite vaporizers to take on an excursion, let's dive in and see what makes them the best vapes for a camping trip!
The Best Concentrate Vape For Camping 
Concentrate usage has gotten more versatile as vaporizer technology has progressed, making on-the-go vaping efficient and effective. For our "Best Concentrate Vaporizer" selection we focused on a device that features a great mix of versatility, durability, and vapor production while still easily fitting into your camping gear packing plans. 
Firefly 2+ Vaporizer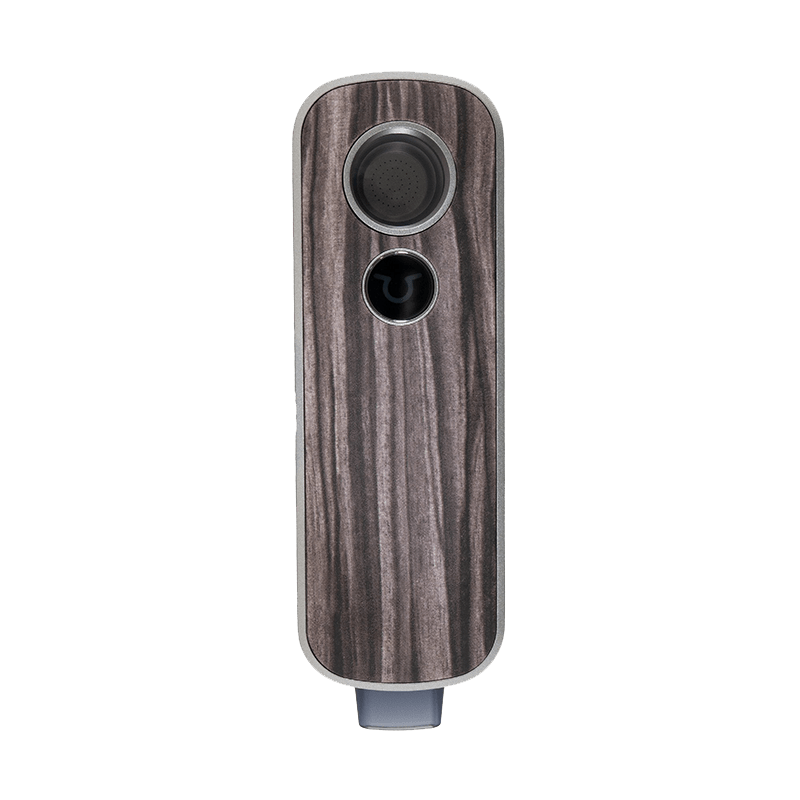 Meet your new travel buddy, the Firefly2+ - the most technologically advanced vaporizer companion perfect for your next camping trip. Its patented Dynamic Convection heating technology heats up smoothly with each pull, ensuring all the compounds in your plant or concentrate material vaporize at the correct temperatures within each draw. This gives you the full, genuine experience of the plant, keeping flavors and effects intact. What's more, the Firefly 2+ is designed with a borosilicate glass bowl and vapor path. This ensures you're only tasting pure, untainted flavor from start to finish, making your camping experience even more enjoyable.
And if you're into concentrates, it's a breeze to use with the Firefly 2+. Just press the concentrate pad into the heating chamber, add your concentrate and you're good to go. We recommend a long first inhale so the concentrate melts and vaporizes evenly, ensuring your session is as relaxing and enjoyable as your camping trip. So, whether you're under the stars or by the campfire, Firefly 2+ is your perfect camping companion. Ready to hit the road?
The Best Portable Dry Herb Vape For Camping
Having a reliable dry herb vape on your next camping trip can make your hike in that much easier to deal with or give you something to look forward while you setup your tent. You might have to pack a grinder if you're enjoying a dry herb vape while camping, but luckily we picked a device that is small enough that the two won't take up too much room in your gear. 
Dr. Greenthumb's x G Pen Dash 
The Dr. Greenthumb's x G Pen Dash Vaporizer not only looks fantastic, it vaporizes dry herb efficiently and gives you options when it comes to how you want to experience your material. Three temperature options ( 375 °F, 401 °F, and 428 °F) let you go for taste or cloud production all in just a few clicks and the haptic feedback will let you know when you're good to take a draw. A glass-glazed stainless steel heating path reaches temperature quickly, but does a great job at preserving your dry herb's flavor thanks to the glass glazing process. Loading the Dr. Greenthumb's x G Pen Dash is easy thanks to a magnetic mouthpiece and the chamber is large enough to accommodate enough material for a day hike to a campsite. 
The Best Vape Pen For Camping
This selection is geared towards the concentrate connoisseurs out there, the people who want to enjoy not only the most flavor from their material, but dense clouds as well. Campers who want to unwind after a long day of hiking will feel well rewarded by our pick for the best vape pen for camping, and they won't have to break the bank to do it. 
Groove Cara+ Vaporizer
The Groove CARA+ vaporizer is an excellent camping companion, designed to meet your on-the-go vaping needs. Its compact and robust design ensures portability for a seamless vaping experience outdoors. With a substantial 1700mAh battery capacity, it offers long-lasting usage and minimal interruptions. The CARA+ features USB-C charging technology, allowing for a full charge in just 2.5 hours - perfect for quick breaks between outdoor activities. The innovative coil-less Quartz cup provides a consistent and enjoyable experience. The device also has a 10-second pre-heat function, ensuring readiness even in a camping environment. The CARA+ enhances your camping trips with its reliable and user-friendly features.
Enjoy The Great Outdoors
We hope you've found a new vaporizer for your next camping trip from this list, stay tuned to see what other products might take the crown of Best Vapes for Camping.